Visitation Pastor- Jim Gustafson
Associate Pastor- Erika Buller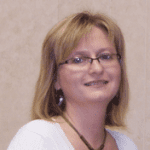 Bookkeeper- Missy Klose

Financial Secretary –Clare Byron
I've been Bethel's Financial Secretary since June, 1999. Nineteen years go very
fast when you enjoy what you're doing.
I was born and raised in western ND, graduating from high school at New Town ND. Attended college at Concordia College, Minot Business College, & took classes at SCS while working at the college.
A few of my interests include reading, playing the piano, gardening, watching football & basketball games, going to movie & theater events, & watching favorite shows on TV.
I have two grown children; Todd in Moorhead MN and Jenn Anderson in Aberdeen
SD. Four grandsons complete my family; three are in their early 20's and one is 11 and in fifth grade.
In April of 2006, I retired from the North Dakota State College of Science after 23 years in the Business Affairs Office. It just seemed logical to continue with my position as Financial Secretary at Bethel and I'm glad I did.
Blessings,
Clare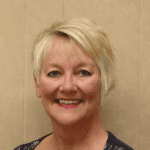 Senior & Bell Choir Director- Linda Palmer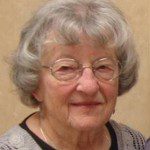 Organist- Mary Jane Pauly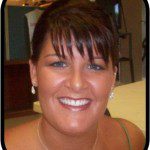 Organist- Stacy Owens
I live in Wahpeton and play organ/piano at Bethel. I work at NDSCS as an Associate Professor in the Allied Dental Education Program. I have played piano for almost 30 years. I love to sing and play piano, it is very relaxing for me. I am married to Sean, and we have a 1- year old son, Quinn.
Office Coordinator -Ashley Petersen
Hello, my name is Ashely Petersen, and I am the Office Coordinator here at Bethel. I was born in Pipestone, MN and raised most of my life in Oakes, ND. I have two older brothers and a younger sister. My family raises sheep and cattle. I spend a lot of my free time working on the farm and spoiling my niece and nephew. I love the Bethel family- what a blessing!
      Head Custodian -Brian Finnie
Hello, my name is Brian Finnie, and I am the Head Custodian. I grew up in Wahpeton, ND. Bethel has always been my church home. If I'm not working at Bethel, you can find me volunteering or working with the Wahpeton Fire Department.
bfinnie@bethelwahpeton.com
Director of Youth & Family Ministries- Lisa Bassingthwaite
Hello, my name is Lisa Bassingthwaite, and I am the Director of Youth & Family Ministries. I was born and raised in Rolla, ND and have lived in Wahpeton for the past 20 years. My husband Mike and I have three children. In my free time I enjoy watching the Packers, scrapbooking, and spending time with my Bethel family.